We want to extend a special congratulations to Mrs. Georgia International Jacqueline Boatwright-Daus. She was recently invited to the Pentagon to speak with senior members about the continued importance of daycare safety and the need for improved regulations.
As many of you know, Ja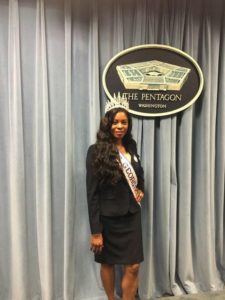 ckie is known as the woman who single handedly changed the face of child day care in Georgia through her advocacy which resulted in the passage of Juan's Law in 2004 named in honor of her late son who died as a result of injuries sustained at his state licensed child care center. Her tenacious fight for change was again victorious in the state of Virginia who also passed Juan's Law in 2006. She took her fight to the United States Capitol and gained another success for her cause with the passag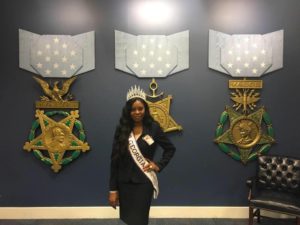 e of The Anthony DeJuan Boatwright Act in 2009.
Jackie is truly carrying on the legacy of   beautiful son Juan. A tragic situation at a daycare, like the one that happened to Jackie's son, should never have to happen again! We all can cary on Juan's legacy by continuing to reach out to local and national officials to make sure that the topic of daycare negligence stays on their agendas each and every leadership session. At the very core, the safety and well-being of our children is cause that should unify all members of legislative body in Georgia and our county.
For more information on daycare negligence or ways to become involved in helping with our efforts to improve the standard of care in daycares across Georgia and the country, please contact us at (404) 566-8964 or kevin@patricktriallaw.com. We are one of the few firms in Georgia with a practice specifically focusing on daycare negligence. You can also visit Jackie's website for more details on becoming involved in this noble and wonderful cause. Together we can truly make positive changes in our community and, most importantly, prevent daycare negligence.