We were featured in the Wall Street Journal about the balancing compassion and professionalism with our clients, especially since we meet people under difficult circumstances.
Here's our quote:
Attorney Kevin Patrick say that his specialty in personal injury cases warrants the more-than-occasional hug. "We'll often encounter clients that are facing very tough and painful circumstances," he says.  "I used to take the position that hugging was inappropriate at work, but now our firm gives a fair amount of discretion. We want to be seen as compassionate and sympathetic because we are. A hug is a sign that we care about our  clients."  That said, Mr. Patrick and his colleagues adhere to a rule: Don't initiate. "If a client hugs us," he says, "then we will embrace them back."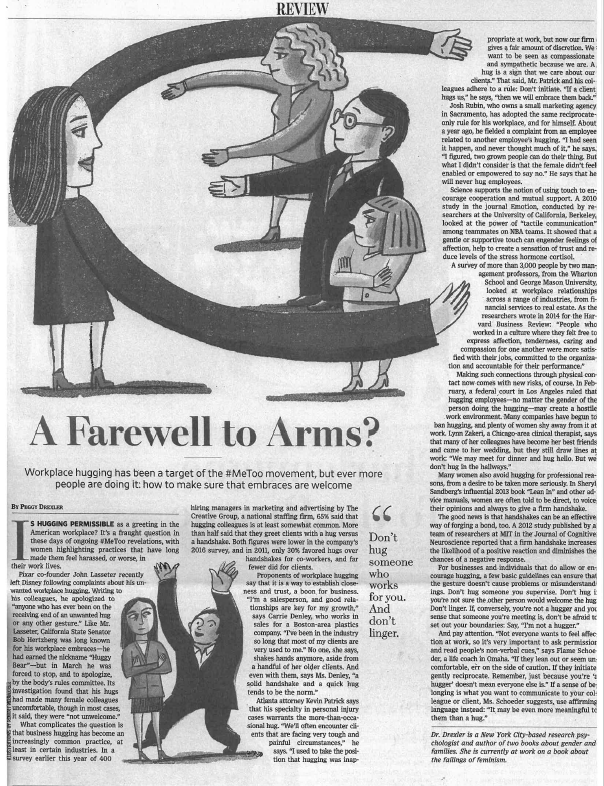 We hope you enjoyed the article! As always, we're here to help and don't hesitate to give us a call or send us an e-mail.